THE WORLD'S LEADING PROVIDER OF AMEROID CONSTRICTORS
Welcome to Research Instruments NW, the leading provider of Ameroid Constrictors. Ameroid Constrictors are used in surgical treatment when a Portosystemic Shunt has been diagnosed. The diagnosis of PSS is becoming more common as veterinarians, owners, and breeders are becoming more aware of the clinical signs.
The most effective treatment for congenital portosystemic shunts is partial or total occlusion of the shunting vessel(s). Ameroid constrictors are being used in many of the university teaching hospitals and private practices across the United States and in many foreign countries. We now provide ameroid constrictors to 36 different countries.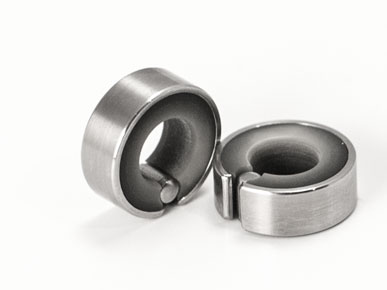 INDICATIONS
Ameroid constrictors are used to accomplish gradual occlusion or attenuation of extrahepatic portosystemic shunts as an alternative to suture ligation. Gradual shunt occlusion reduces the likelihood of developing acute, severe portal hypertension, a common complication of surgical ligation. Dogs with a congenital extrahepatic portosystemic shunt treated using an ameroid constrictor generally have a good prognosis. Ref 1,2
1. Mehl ML, et al. Evaluation of ameroid ring constrictors for treatment of single extrahepatic portosystemic shunts in dogs: 168 cases (1995-2001). J Am Vet Med Assoc. 2005; 226:2020-30. 2. Falls EL, et al. Long-term outcome of surgical ameroid ring constrictor placement for treatment of single extrahepatic portosystemic shunts in dogs. Vet Surg 2013; 42:951-57.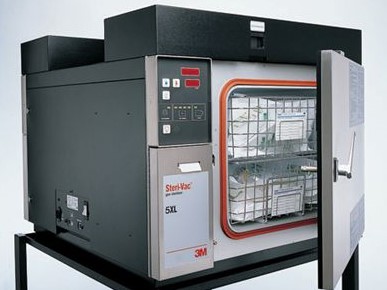 STERILIZATION
Recommended Sterilization Processes:
• Gas - Ethylene oxide (ETO)
• Low Temp Hydrogen Peroxide Plasma Sterilization

It is not recommended to sterilize Ameroid Constrictors more than twice.

CAUTION: DO NOT AUTOCLAVE!



SIZES FOR EVERY NEED
The standard sizes we offer begin at 3.5 mm and go up to 9.0 mm. The most commonly used sizes are 3.5 mm and 5.0 mm.**The sizes listed represent the Inner Diameter of the Constrictor. Please contact us directly regarding any custom order sizing requests
Order Now
HAVE A QUESTION?
CONTACT US TODAY!